Your custom gaming jerseys
Looking for incredible quality custom esports jerseys for you and your team? Look no further, we're ready to make you winners.

At Manatee we produce jerseys that last, stand out from the crowd, and we always strive for nothing less than perfection. You're in safe hands with us.

Production Period - 10 workdays after receiving all files.
Shipping time - 2 workdays worldwide.
VAT & Shipping cost included.
NO additional costs for gamertags, realnames, nationality flags or any custom desires you have!

See our size chart to find your perfect fit.
Speed up the process by completing these steps
Have a design with AI printfiles ready to go? Please ensure you link it to us. Still need a design? Head to our Custom Design page and our designers will work their magic.
Fill in your teams names, gamertags, sizings and addresses on our orderlist here. Please ensure accuracy in regards to case sensitive names and full address details.
Most bought
CUSTOM JERSEY DESIGN                                    €50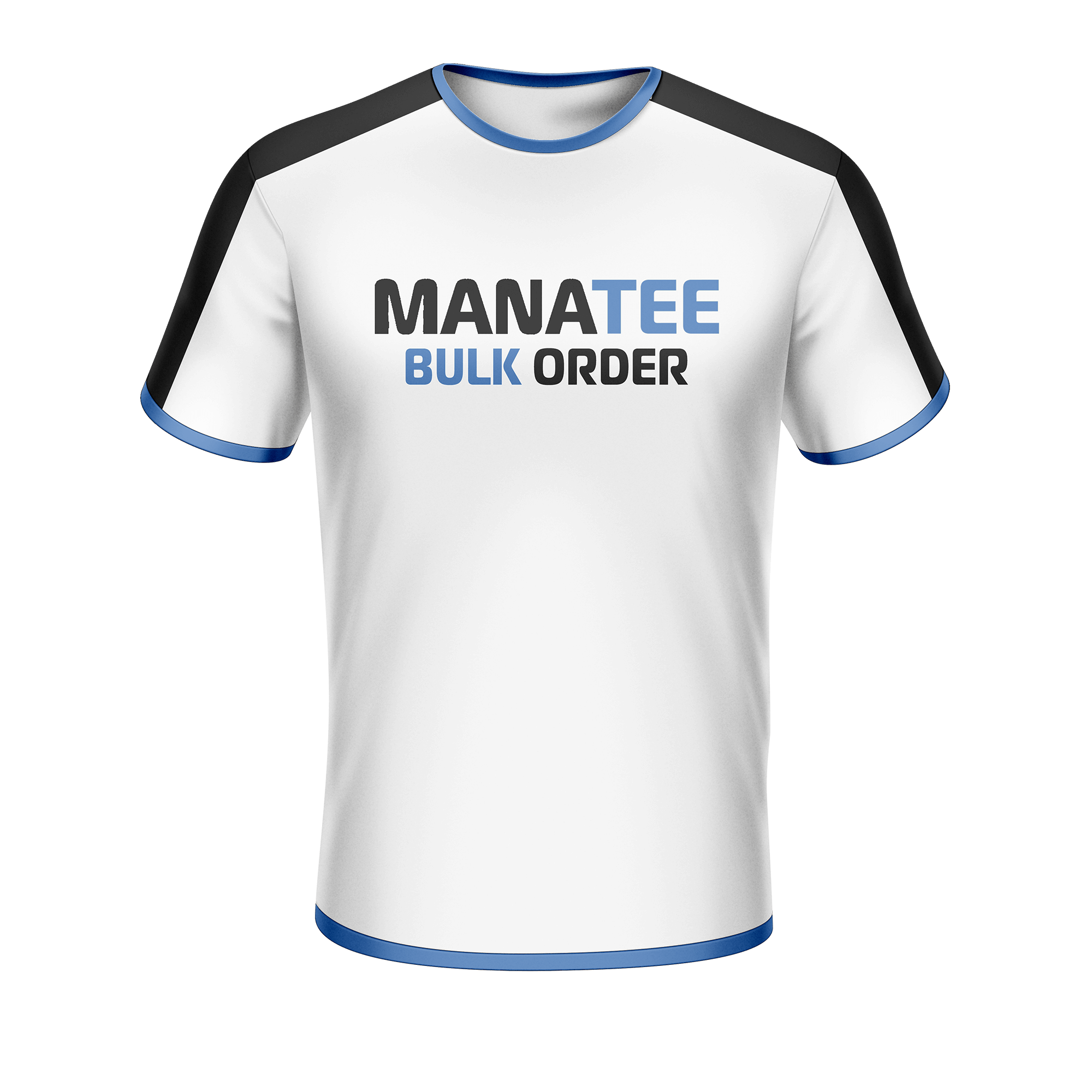 10 CUSTOM GAMING JERSEYS              €37 each